About Us
Trofina Food (ME) FZC LLC was established to develop and manufacture innovative food products that promote and support a healthy lifestyle. This focus is reflected in the Company's Vision.
Trofina food had a successful track record of achievements during its almost 12 years of operations. Under the present corporate vision and mission statements, our company is thoroughly engaged in developing food suited to a hostilely lifestyle, as well as adding value to customers by offering outstanding quality and customer service.
Product diversification and development according to market trends and improvement of existing products are considered a major aspect of the business. The R&D teams in Switzerland and UAE are working to develop healthy products that meet the exceptional taste of our clients. Trofina factory is situated in Sharjah, one of the most advanced and environmentally friendly Trade Zones in the Middle East.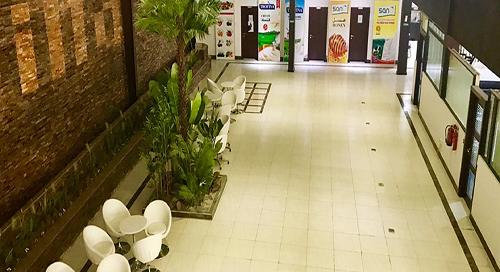 The built-up area of the plant covers 3,800 M2, new extension with total of 4150M2 is built and entered service in the third quarter of 2011, along with storage facility with a capacity of around 250 containers. The factory is fully equipped with the latest in production technology and machinery.
The premises are designed and built according to European Standards for Food Plants and according to "Codex Alimentaire" General Principles of Food Hygiene. The Company has acquired ISO – 22000:2005 (inclusive of HACCP) certification and maintains the best standards in the industry.
Our well-equipped laboratory carries out the chemical and microbiological analysis of the complete manufacturing process starting with the raw materials, through production till finished products following the strict guide lines of HACCP to assure first grade, premium quality products.
Trofina food's product range compliments all food business sectors such as retail customers, small and large catering companies, hotels, dairy products manufacturers, and food processing industries.
Specialized production for:
➤ Milk powder repacking.
➤ Tea/Coffee blending.
➤ Jellies, cream caramel & custard.
➤ Honey repacking.
➤ Jam manufacturing.
➤ Tomato paste manufacturing.
Our Values
Integrity
We believe that honesty, transparency, strong moral principles, high ethical and professional standards are essential to every aspect in our business.
Commitment
We are passionate to produce quality healthy food to the best of our abilities with wholehearted dedication. We deliver what is expected of us with a clear focus on hygiene and quality.
Adding Value
We believe in having a winning relationship with our customers, business partners, stakeholders, employees and community by producing high quality and value products through effective processes to create a positive impact.
Never Being Satisfied
We believe in the continuous improvement of every aspect of our operations. We challenge what we perform today and make it more efficient in order to achieve a better product quality tomorrow.
Our Products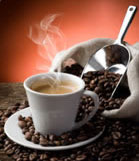 Beverage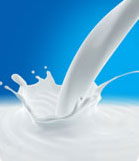 Milk Powder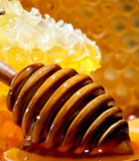 Honey
Tomato Paste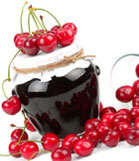 Fruit Jam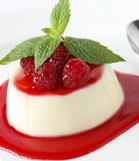 Dessert