About Us
SABSON Shipping Agency is a part and a sister company of Salem Abdurrahman Bajersh & Sons Group (SABSON). This company is established in South Yemen and as part of Bajersh Group of companies based in Mukalla Port in Yemen – SABSON GROUP.
Our Group activities are within the following fields:
Import of Petroleum Products, Import, Export, Trading Agents, Cement Industry, Steel & Iron Industry, Construction , Transportation , Power, Shipping ,Cars etc...
Our Group imports hundreds of containers per annum exclusively to cover our own imports. This is excluding the Bulk Shipments of Oil, Cement and Wheat Flour.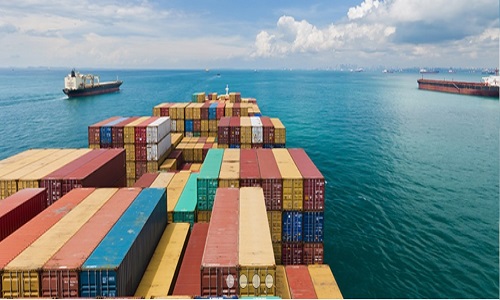 We are very active in all kinds of shipping services that cover the following specialized fields:
• Petroleum Products viz. Gas Oil, Gasoline, HFO etc.
• Ship's Agency "Motor Vessels, Wooden Duos and Fishing Boats".
• Fresh Water & Bunkers Suppliers.
• Ship Chandelling.
• Marine emergency response.
• Salvage & Towage.
• Antipollution Services.
• Engineering Services on Vessel's Position
• Crew and Spare Parts Handling.
• Customs Clearance.
• Freight Forwarding and Inland transportation.
• Chartering and Brokerage.
• Warehousing and Distribution.
• Claims Handling.
Our Company was founded in Mukalla Port to extend the concept of professional shipping and to serve both our principals and customers with a new outlook in Yemen far for any obstacles where are usually conducted by other agents hence trying to maintain high Standards of services with competitive quotations.
As far as the Yemeni Market is concerned, we are enjoying with a very good relation with all major importers in this competitive market. The Yemeni importers are the basic players and thus this market is dependable on foreign imports thus they tend to import all kinds of goods such as Wheat, Sugar, Flour, Cement, White Goods and other commodities whether as Break Bulk or in Containers.
Also Yemen is trying to export the following commodities:
• Salt – Developed in Salif.
• Wheat Bran – Exported mainly from Hodeidah and Aden.
• All kind of Fish – Exported from Mukalla and Aden.
• Masilla Crude Oil – Exported form Ash Shihr Terminal through Canadian Nexen (Canadian Co.).
• Liquid Natural Gas from Bal Haf site terminal through TOTAL (France Co.).
About LEHR
We are the first in Yemen to launch the LPG (Propane) fueled Outboard motors in collaboration with LEHR – ECO friendly Propane powered Outboard Motors, the Inventor & founder by name Cap Bernardo. Sabson has the distribution Agreement for the Middle East Countries viz. UAE, Saudi Arabia, , Kuwait, Somalia including Yemen. After test launch of 60 HP motors, Sabson is slated to enter & make it big in all its areas of pursuit.
Breif Introduction of LEHR & the use of Propane:
LEHR is dedicated to a cleaner planet through environmentally friendly technologies. LEHR's products are powered by propane, delivering all of the performance customers expect with none of the problems and inconvenience associated with the use of gasoline-powered engines. The LEHR family of products utilizes a patented technology, which ensures that they are the cleanest, greenest and most reliable engines on the market today.
The LEHR Story
Capt Bernardo Herzer, Founder of LEHR, owned and captained his own oceanographic research vessels, over the years he would convert small engines, to run on propane for a safe, economical, easy-to-use power source for shipboard use

Finding no existing small propane powered engines on the market, Captain Herzer created his own technology

Realizing an opportunity existed in the $80B+ global marketplace, in 2007, he started LEHR to commercialize his patented small engine innovation
Core utility patents + multiple design patents
• 39 global patents with broadest interpretations
• 26 global patents pending
• 9 trademarks
DIVERSE RANGE OF PROTECTIONS FOR:
• Optimal fueling
• Effective metering
• Competitive cost of parts
• Low maintenance
• Ease of use
LEHR ENGINERRING & MANUFACTURING
LEHR outboard engines are designed and engineered in the United States (Los Angeles)

LEHR engines are assembled in Asia (China specifically) as are virtually all small horsepower outboard engines worldwide

Components and parts utilized in all LEHR outboard engines are sourced with respected manufacturers on a global basis

LEHR quality control managers and engineers supervise and participate in every step of creation, purchasing, testing, and manufacturing. In addition they are also involved with customer service once the engines have been purchased by the consumer

All components and parts received from our suppliers are inspected and tested before they are sent to painting and assembly

Most parts are treated and painted utilizing a multi-step painting process to minimize saltwater corrosion while maximizing appearance

There are multiple step by step quality control inspections as each engine is assembled

Every LEHR outboard engine is actually test run and fine-tuned after assembly and prior to packaging

LEHR's innovation and environmentally-responsible technologies have garnered numerous prestigious awards
Why Propane
• Approved alternative fuel (1990 Clean Air Act & 1992 National Energy Policy)
• Reduces emission by 1/3 and increases fuel economy by 14%
• 50x cleaner than gas engines
• Lower cost per gallon and engines last 2-3x longer!ulatory Landscape
• EPA mandating increasing emission standards
• Governmental restrictions on use of 2 stroke engines in marine
• Many waterways are now electric only, no gasoline
• Contains 96% less carcinogenic compounds
• Creates 60-70% less smog-producing hydrocarbons
• Not a marine pollutant
After a season of use, the survey by LEHR envisages what users like most about LEHR?
• Fueling Convenience - 47%
• Environment - 17%
• No Gasoline Smell - 15%
• More Reliable - 11%
• Start Easier - 6%
• Lower Price - 4%
Sabson has tested the 15Hp motors & now going for 40 & 60 HP test launch in June 2018. With its vast coast line & the no. of trawlers, is expected to capitalize on 1500-2000 Units to start with.
Our Gallery