About Us
An Energy Solutions & Service provider besides Supplies Company providing passionately best in class services, equipment and products to the Oil, Gas, Power and Water Industries in the MENA region. We are actively working in the Petroleum and Petrochemical products viz. Gas Oil, Mo gas & other residual fuel products being exported outside UAE.
Our highly qualified team of business management, specialists, engineers, technicians, consultants and supply chain experts are ready and available in-house or in-coordination with our international and professional business partners to meet every possible challenge being faced by our customer with our able and creative solutions.
With full understanding about the local challenges and the international professional industry standard requirements, we are ready and capable to offer customized and cost-effective solutions that shall fit the requirement of our customers regardless of the size and the level of complexity of the project.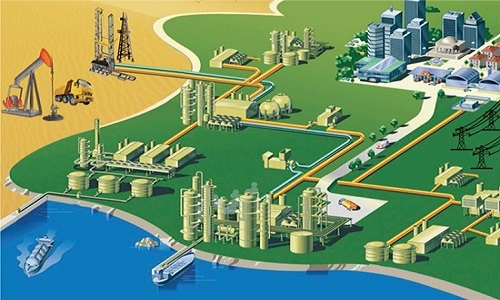 Equipped with highly positive attitude, technically sound, customer focused, friendly and excellent communication skills, our well groomed and experienced hands-on teams are capable to become very productive member of any project team.
As part of our group's strictly respected culture, we are as a company committed at all levels to legal and business ethics standards, compliance requirements with real and serious attention to corporate social responsibility and respect to multicultural work environment.
Vision & Mission
Vision
To strive and contribute in leading the efforts of creating professional, healthy and world class energy business environment in the region in establishing an excellent local company capable of providing compliant and international quality services and products to energy market.
To be among the pioneers and best companies that is locally respected and regionally and internationally recognized and accepted as professional company in terms of quality, safety, integrity, ethics, compliance and corporate social responsibility.
Mission
To strive and be the local company with International quality and standards, successfully become valued and respected by customers and to earn the position of the energy services provider of choice.
We are accomplishing our mission through well established and robust corporate culture and policies and more importantly our talented, highly trained and culturally diverse people and their relentless commitment to quality, customer focus, integrity, and compliance.
To spare no efforts and work persistently towards best possible career development and personal welfare of our employees and become the employer of choice in the region, a matter that will doubtlessly guarantee us in earning the privileged position of the preferred service provider by energy customers.
Our Gallery