About Us
Mukalla Raysut Trading and Manufacturing Limited (MRTML) is associated with a regional leader Raysut Cement Company (RCC) which is the largest producer of cement in Oman in Salalah.
Raysut Cement Company (RCC) has been a major partner to the success of the city of Salalah and the regions in other nearby Countries. The company has brought life and growth to the local and surrounding communities. RCC promises quality in all products and solutions. The kind of quality that has earned RCC certification from the American Petroleum Institute as a solution provider for oil industry in the region.
Now, with the high-quality products, strong partnerships, rapid growth with RCC is quickly establishing MRTML as a strategic partner for growth in the developing world. MRTML supplies cement to domestic and export markets in the region in bulk or any packing standard of the customer's choice. MRTML's network of operations serves a global customer base with locations in Aden & Mukalla. MRTML's is a joint venture company with RCC which operates two cement storage and packing terminals in Mukalla and Aden to satisfy its markets in Yemen.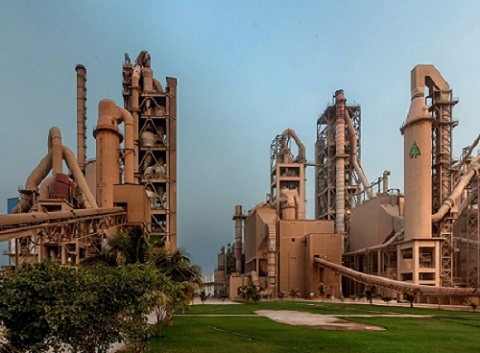 Storage & Package Terminals
MRTML has two (2) storage and packing terminals at the following locations:
➤ Mukalla Raysut Aden Port, Yemen
➤ Mukalla Raysut - Mukalla, Yemen
MRTML maintains the same standards of quality and professionalism as its own company to ensure that every RCC product and/or service is of top-notch quality regardless of its point of origin.
Get in touch with MRTML at the following locations:
➤ Mukalla Raysut Trading and Manufacturing Limited, Mukalla Branch
➤ Mukalla Raysut Trading and Manufacturing Limitied, Aden Branch
MRTML incorporates concerns of sustainability into its decision-making process and ensures that best industry practices in safety, social development and environmental conservation are a part of the business.
MRTML Services
Al-Mukalla Rasuit Company for Trade and Industry, through its station in the port of Mukalla & Aden, provides cement in all its normal types of portland cement, in Hadramout, Shabwa Governorates, Aden, its neighboring Governorates and Oil companies operating in Hadramout Governorate, providing its services to the public and contributing to the development movement witnessed by the country in general through the supply of cement with international specifications and high quality.
MRTML Products:
➤ Ordinary Portland cement according to BS 12 and ASTM Type 1specifications
➤ Cement resistant to sulphate salts in accordance with BS 4027 * and ASTM Type V specifications
➤ Oil Grade G Cement (HSR) API 10 A
➤ Buzolana Oil Well Cement
The company's main customers include:
➤ Canadian Nexen Petroleum Company Yemenite Group
➤ Bin Malik Trading & Contracting Est
➤ Oysters for concrete and contracting
➤ Partner Company and Masoud International
➤ The company of Takthaus
➤ Path for petroleum services
➤ Kahlan Trading & Contracting Co
➤ Hawk International Company
➤ Arab Contractors Company
➤ YOBI SEITEM YEMEN COMPANY
➤ Union Sal Contracting Company to name a few.
Our Gallery