About Us
Mukalla Iron & Steel Co. Ltd. (MISC) is the region's most geographically diversified steel producers. It's not just our size that sets us apart. What makes us different is our approach to business. We believe our strength is how we build collaborative relationships that create new success for our customers.
Capable of serving many demanding markets, including construction and infrastructure, automotive, packaging and engineering, we understand that customer needs are different in each market.
MISC, the first integrated steel plant in Mukalla, ROY, was set up with European collaboration with an installed capacity of 0.3 Trillion tonnes.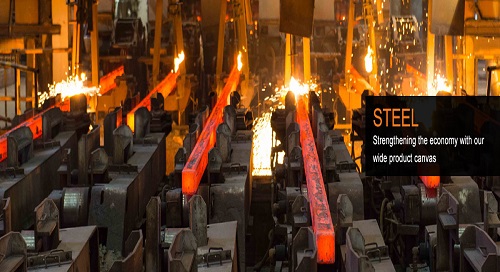 Under plan 2020, MISC is set to embrace new state-of-the-art technologies for improvement in productivity, yield and quality and for reducing operational costs. Plans have been drawn where MISC is destined to become a top competitor in the region. Along with capacity enhancement, achieving international benchmarks in key operational parameters and higher percentage of value-added products are some of the broad objectives.
All the core processes of MISC are accredited with certification for quality management, certification for Environment management system & certification for occupational Health and safety.
Capacities
The original 0.3 Trillion tonnes/annum Rolling Mill from Siemens with the state of art technology and Steel Melting Shops commissioned in 2009, has high levels of operational efficiency targeted to achieve constant growth & number one player in the region.
Concern for Environment
MISC is from the parent group "SABSON", was founded on the principle that its activities should always benefit society. Today MISC is guided by the same long-term vision. We operate in a way that is safe for our people and respectful to the environment. We behave responsibly and with care towards the communities surrounding and impacted by our operations. Sustainability is at the very heart of what we do and we are dedicated to managing our operations responsibly and to continuously improve our performance.
MISC since its inception has shown the highest concern for environment and maintained the eco system with utmost care adopting clean technologies and latest environmental monitoring practices.
Our Gallery