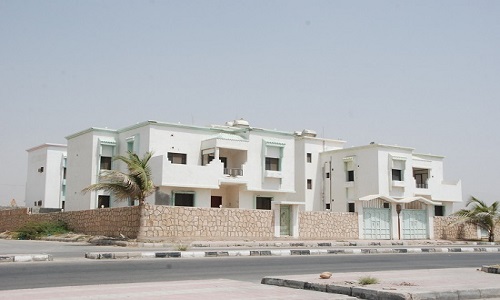 About Us
Bajresh Construction Company is a Corporation as a legal structure of a 100% local company established in Mukalla 1996, operating in Yemen.
Our Success is greatly due to our qualified engineers and dedicated staff & workers.
Our company is equipped with the most modern Heavy Equipment & Machinery.
With quality management system, BCC proved that it can be trusted in every project and so became a leader company that shapes Yemen construction market.
BCC, with over 20 years of construction excellence, has built up a reputation and portfolio covering a wide range of project experiences by employing communication, teamwork, construction management, health and safety management, quality assurance and control, technology, and environmentally friendly methodology.
BCC's project portfolio ranges from industrial buildings, showrooms, low cost housing and villas through multi storey residential and office buildings, hospitals and schools to high specification hotels and mosques.
Mission & Vision
Vision
To continue to expand as leaders of the construction industry by maintaining trusted relationships with both valued clients and loyal employees.
Mission
BCC contributes reliable, high-quality construction to Yemen through the unity of innovative machinery, professional manpower and accomplished mastery.
Values
➤ Efficiency + Quality - BCC promises to always deliver on time, within budget, and to the highest achievable quality.
➤ Business + Ethics - BCC commits to protecting the safety of both our people and our environment.
➤ Teamwork + Goals - BCC celebrates the harmonious collaboration of every entity within our company to achieve excellence.
Our Gallery